I followed my pattern once again. In a fandom for a year; something new comes up and my attention goes elsewhere. Rinse and repeat.

How is everypony doing?
Look, a livejournal!




Not that I actually call Australia home. I don't know which one is home anymore. My hometown is Owen Sound, but there's nothing left there for me. This song fits my life better than others though. And also, Qantas is my favourite airline.

You know you travel too much when you have a favourite airline.

Also, yay, I have a bed in the kitchen! Bleh. Good thing I'm moving into the dorms in 2 weeks.

Just though I'd give you all a status update! I'm off to shower away the 32 hours of airplanes and airport terminals.
Thanks, Qantas, for getting me and my luggage to Sydney in one piece. No thanks Sydney traffic for making my Dad late to picking me up.
Current Location:

Australia, Penrith

Current Mood:

tired

Current Music:

The Spirit of Australia
Current Location:

Canada, Dresden

Current Mood:

filthy

Current Music:

Point of Grace - I choose you
I was extremely busy with real life and other activities throughout december, so I didn't really meet my December goals. :P I did however, finish my secret santa gift for
strange_tomato
(though it was down to the wire) and I also got an ah-maz-ing gift from
beadqueene
.
Click the pic to download the lovely things
beadqueene
made for me!
Click the pic to download my gifts for
strange_tomato
.
Also,
skellington7d
asked for me to upload the PNGs for the robes. Using the pattern layer, you can apply these patterns to just about anything. They aren't perfect by any means, but
have at them
if you so desire.
Happy New Year, everyone!
First of all, Happy New Year, everyone!
Garden of Shadows Secret Santa gift. I have no idea what I'm going to make and as I told a few people, I am really nervous about it due to the prestigiousness of the person I have to make for. Should probably try to come up with at least one idea before the end of the week. I definitely need to have the gift completed for the 22nd, because life will be insane in the week following.
Publish Royal Purple chapter 2. I have it written. I just need to shoot the scenes for it. Which requires a whole other to-do list in itself. Not posting it here, wouldn't want to reveal anymore spoilers than I already have. ;) But having that written down somewhere for all to see will make more apt to keep to that commitment.
Finish writing chapter 3. Which is proving to be difficult. If I keep it how it is now, I can throw the whole short story idea out the window - this is going to be a much longer story that I had first anticipated.
Finish reading STHWC. Which has been on my ever-growing to-read list for about a year now. :P (Speaking of which, it's been over a year since I 'returned' to the community. :D ).
(
Real Life stuff under here.
Collapse
)
I know December doesn't technically start until Thursday, but what the hey. :P
"spikes"
in TS3 way back in April. However, there were no issues with TS2 at that point, so I just decided TS3 wasn't meant to be mine.
But yesterday, when I loaded up Florence Delarosa's lot, I noticed the textures on her clothing were blurred, as if the "texture detail" settings were set to low. (Kind of like they were in the
Desjardine Family Legacy.
)
This is an indication of an overheated graphics card. Which I now realize is a common problem for HP Pavillion dv6000 laptops - many of them overheat.
My problem is, the only indications I've had of my computer overheating have been in the game, with little things like that. I spent a few hours on the phone with HP tech support this afternoon, and I updated some drivers, but textures are still blurring. I would like to take the laptop into Staples to see if they can do anything, because the warranty is up in a month, but if nothing major has been happening (no BSOD, no random shut downs), they might not want to talk to me.
Help???
My graphics card is dying. First this was evident when I started seeing
Current Location:

Home

Current Mood:

Panicked
I have been switching around templates for the maxis 'hoods and stealth hoods between the empty ones at MATY and
meetme2theriver
's ones. Except at one point, I (unintentionally) deleted the templates for the BV Vacation Destinations (Three Lakes, Twiikii Island, Takemizu Village) and I don't seem to have a backup. (I have one for EVERY OTHER ep, but not BV. Smart one, Jane.) There's probably one on my external harddrive that I think is at the other house, but that's no good to me there.
Is there anyone on my flist who hasn't been messing around with the game files, who would be willing to rar and upload the contents of the "C:\Program Files\EA GAMES\The Sims 2 Bon Voyage\TSData\Res\NeighborhoodTemplate" folder for me? If you do, I will love you forever!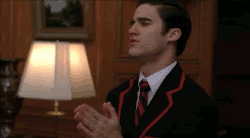 Because I am a very intelligent person. :P
Current Mood:

hopeful
here.
)
I created a separate community journal for it, because I've had this one for a long time and can't seem to keep any sort of order here, with the conglommeration of legacies, downloads, and stories I've been posting.
If you want to follow "Royal Purple", watch the community
bluewater_218
. I`ll be posting teasers, outtakes, drabbles, and anything else relating to the story over there. I`ll probably keep posting chapter links here, though.
I haven`t made any new CC sets worth sharing lately, though I have a few unfinished projects sitting around. All CC will be posted to my dreamwidth creations journal,
here.
Again, I'll probably keep posting links to posts there from here.
This journal will mainly be used for, as I said, posting links to other places, posting drabbles about random RL stuff, and if I ever get back to the
pixel_trade
legacy, it will be posted here, too. :)
Phew, I finally got the first chapter of my Bluewater Village story posted yesterday. (if you missed it, you can read it
Current Mood:

chipper
Current Mood:

drained

Current Music:

Maroon 5 - Moves Like Jagger
I am presently working on
ten things at once
a short-ish story about Jason and Jodie Larson. As I don't want it to be entirely featuring maxis sims, because that's not really the way I play, I was wondering if anyone had any sims up for grabs I can use as cameos. I know I could use
pixel_trade
sims, but I kinda want them to be specifically sims who are/were in the medical or science career tracks in their home games. If you can help me out, please just leave a comment here. I would really appreciate your help!
Hello friends!